"Precision Beats Power. Timing Beats Speed" – Conor McGregor
Those were the words spoken by Irish MMA fighter Conor McGregor in his post-match interview in the Octagon after defeating defending Brazilian Featherweight Champion Jose Aldo in UFC #194.
Just how good was Aldo? In the ten years from 26 November 2005 until 26 November 2015, Aldo never lost an MMA fight, thus marking an entire decade of invincibility, with 5 years ruling as a world champion (18 fights, 10 title fights, 9 title defences).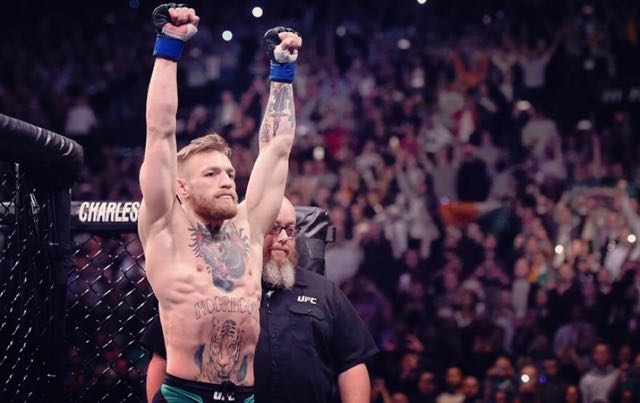 In the title unification fight held on 12 December 2015, McGregor registered the UFC's fastest knockout win in its history.
13 seconds was all it took.
And with that, and all of the Irishman's confident trash talking, history was made as he became the new undefeated champion. Now, watch that punch in slow-mo, and the post-match interview below…
It doesn't matter if you're not a fan of Mixed Martial Arts, what McGregor gave us with his famed lethal left-handed strike was a quote applicable to so many of the things we do.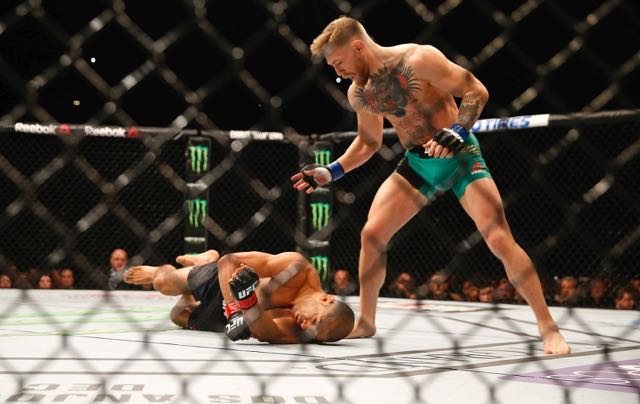 Running a startup, I've always said that in order to beat the big boys, you've got to draw your competitors to where his numbers count for nothing.
In my previous writing, I advocated being swifter and more nimble: Fight the big guy in a small, confined space. Move faster where he's slower.
Now, McGregor's words have added another layer of complexity to this strategy: What if your opponent moves quicker and punches harder than you?
You don't fight strength with more strength, if you don't have it. If you can't do continuous upgrades of your platform, don't. But do so in a targeted manner.
You don't fight speed with more speed, if you don't have it. If you can't quickly address issues and deficiencies, don't. But do so with meaningful upgrades at the opportune moments.
What you'd have to do is execute with accuracy, and to time these efforts to maximum effect.
Precision Beats Power. Timing Beats Speed.
Never better said.