How the Crackdown on Corruption in China Helped My Business
Once upon a time, not too long ago, China had an unfettered boom in luxury spending, not only on the mainland but beyond its shores as its citizens poured overseas and clearing out stocks in boutiques at an unprecedented scale.
And that was how in 2013, the one-handbag-purchase-per-passport restriction came about in many stores worldwide, in an effort to throttle the voracious appetite of the Chinese tourists.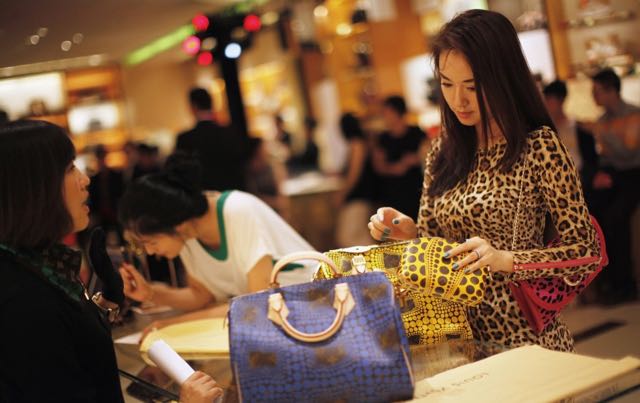 It was the best of times, it was the worst of times, as business soared. It didn't matter what you sold, you could emblazon your handbag with logos, make incredulous markups with emu or python skin-editions, the consumers would buy it all up.
Watch brands could probably have sold anniversary editions even for any of odd-numbered years! (Here's our 13 year anniversary edition! I kid).
The hard luxury business with diamonds and jewels and timepieces-abling moved fast. "Boutique", "celebrity", event-partnerships, anything that you could think of, there was a special edition watch pegged to it. And these were hugely popular purchases because they were smallish, easy to move, easy to "gift".
The smaller and more valuable the item, the easier it was… to "hand it to someone" discreetly.
And thus with the Chinese Premier Xi Jinping's crackdown on corruption, this wave of luxury spending abruptly plummeted. The effect was two-fold: If you were bribed with cash, you'd have more to spend indiscriminately. Or you could bribe with products. So on two fronts, luxury brands were hit with lower sales.
Many European and American labels had to close boutiques after an early aggressive expansion. Marc Jacobs was one such big name casualty, losing his job as Louis Vuitton's womenswear artistic director for failing to read the "changing trend" as consumers eschewed logos. Right, logos was what did it.
So how did this have anything to do with my digital business?
When business was thriving in Asia because of Chinese spending, it didn't matter how brand managers were spending their advertising dollars. They could have bought ads in a pets magazine and no one would have asked any questions.
Business via China was still going to come.
Ad dollars poured into traditional channels here in Singapore, from dailies to glossies in the print business. New titles cropped up, needing little excuse to publish offshoots, with editions for menswear (Blah Blah "Homme"), horlogerie (Blah Blah "Time"), travel (you get the idea), etc.
Now, with luxury sales dramatically down and commensurately, marketing budgets, managers had to be accountable for where they were spending their monies. Each dollar had to have a measurable ROI.
Now, you had to be accountable.
Now, you couldn't just buy ad pages from a print magazine, tack on an ancillary buy for digital banners on the same magazine's website that was visited only by the interns. (Actually, they still do. But this is easier to "justify")
That's when the tide changed for us.
This newfound prudence meant many print titles couldn't just ride on sales relationships anymore, and many have since gone under in Singapore, and around the region.
Now, managers had to take a close look at which sites performed, had actual traffic, spoke to the right audience (ex-China, or China, but probably less of China and more home-market) they wanted to market to, in order to justify their spending.
Under such scrutiny over the past 2 years, we did well, and continue to do so.
Thanks Comrade Xi.